iSpyETF
The Dow Jones Transportation Average (DJT) has been on fire, since late 2012.
A V-shaped correction, and a prolonged period of sideways trading interrupted the parabolic up trend and there's been no net gain since September 2014.
Trading action since the November 28 all-time high has been contained by a parallel channel, that looks like a flag.
In fact, the DJT may have formed a bullish flag formation.
A bull flag is described as a consolidation period that interrupts a sharp, almost vertical rally. The consolidation range is defined by a parallel channel with a slant to the down side, and tends to separate two halves of a steep rally.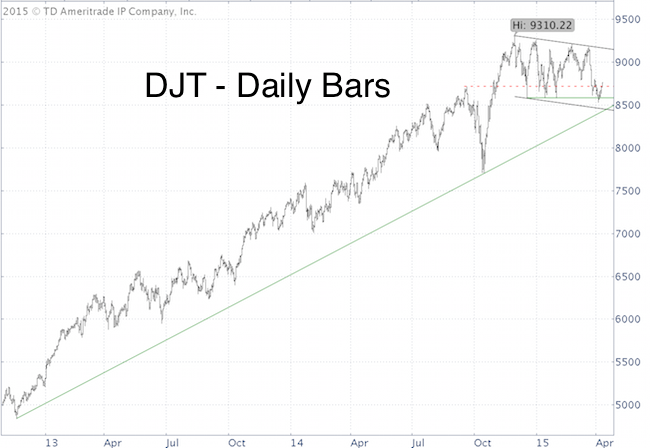 A break above the upper boundary (around 9,150) would be the first step of a bullish breakout, with a measured up side target around 10,000.
Buying against support (around 8,500) is a low-risk buying opportunity to get in on the…
View original post 168 mots de plus